CNC mandrel benders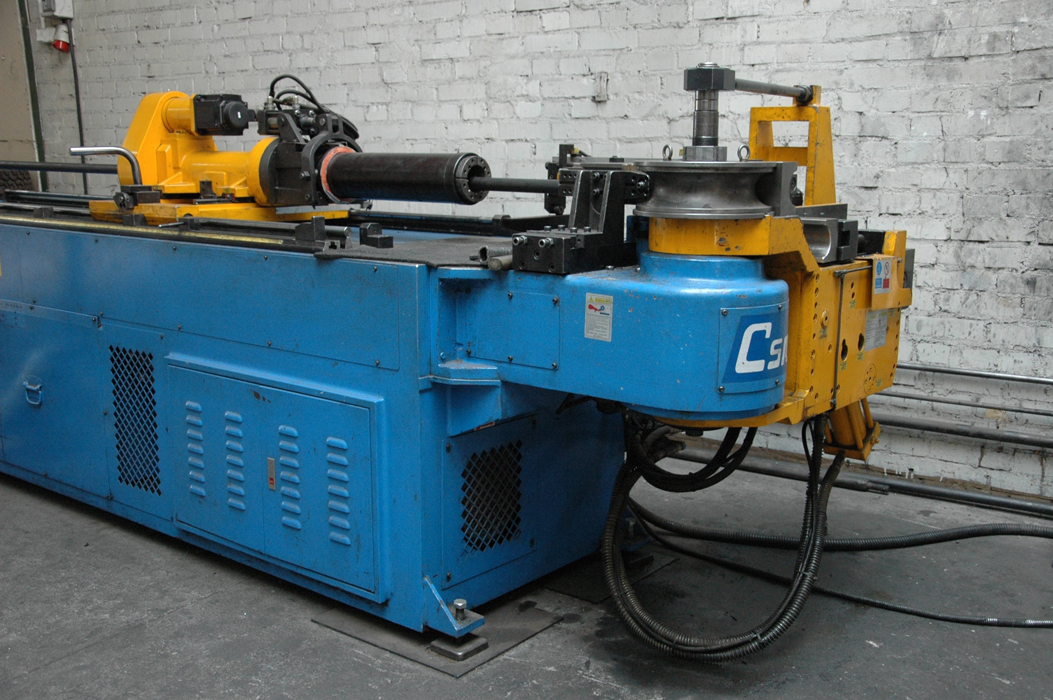 The machinery in our company include devices allowing precise bending elements of our steel railings. The mandrel bending machines we use are state of the art equipment, allowing for easy and smooth execution of work in almost every aspect. Because of them our products are manufactured with the highest precision.

We invite you to use of our machinery:
- RO fi 40mm 1.5mm and 2mm wall: 60mm bend radius
- RO fi 48,3mm 2mm wall: the bending radius of 100mm
- RO fi 60,3mm 2mm wall: the bending radius of 120mm
- RO fi 70mm 2mm wall: the bending radius of 140mm
- RO fi 76mm 2mm wall: the bending radius of 152mm
- other diameters and radii on individual request.
press brakes up to 130t
guillotine 8x3000
roller benders
other

Presented devices are used mainly in plants where speed and production efficiency is the most important, while maintaining the highest accuracy. Our product range is a complete range of professional multi-purpose machines and wide possibilities of configuration. We encourage you to look into our offer and to place orders. If you have questions or doubts, we offer our help.
We do our best to meet the needs of every customer, so if you have not found the product you need on our site, please contact us.